Articulate Storyline – The Swiss Army Knife of Rapid Development
Leverage CommLab India's Know-How to Fully Utilize All its Features for All Your Training Needs!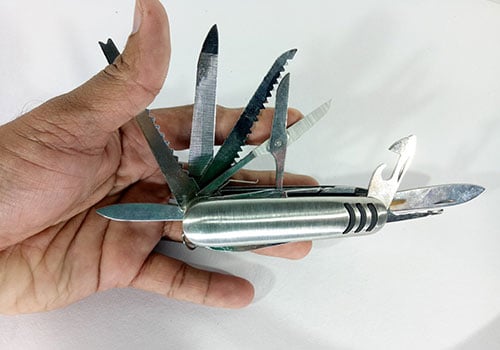 Having a versatile tool is one thing, knowing how to use it and all that it offers is quite another!
CommLab India has been using the entire Articulate Suite of authoring tools since 2004 – from Articulate Presenter and Articulate Studio to Articulate Storyline 3, 360, and Rise.
Our team of Articulate Storyline experts has developed thousands of courses for different training needs of different customers, to their total satisfaction.
Not only do we have in-depth technical expertise, we also provide comprehensive, end-to-end solutions that address all your training requirements.
A 6-Module eLearning Curriculum with a Single Course Interface
The requirement was for an eLearning curriculum of 6 modules, each a separate Sharable Content Object with its own final quiz.
As the client's current LMS did not allow for setting pre-requisite modules in the curriculum, we also needed to create a common interface and launch page.
We published the modules as individual SCOs in Articulate Storyline 2, and created a multi-SCO wrapper for the modules. The SCO package had a launch slide for learners to choose their course that was linked to its SCORM package.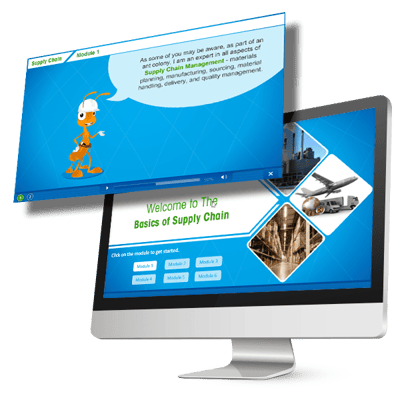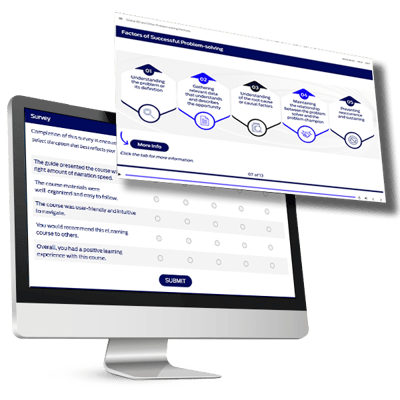 LMS Tracking of Final Quiz Score & Survey info for an Automotive Major
The requirement was for an eLearning course with LMS tracking of the Final Quiz score and Survey page info. We used Articulate Storyline to develop the course.
For Final Quiz scores, we inserted a Graded Result page, connected all graded questions to it, and set the passing score at 80%. For Survey responses, We inserted a Survey Result Page with the survey questions, and set the passing score at 0%.
We inserted another Result page for the info of both the pages to be submitted to the LMS, and used SCORM 2004 to generate the final LMS report.
Measuring Learner 'Confidence Levels' for a Healthcare Major
The requirement was to assess the confidence levels of experienced sales staff on their responses to assessment questions.
We used Articulate Storyline 360 to create an assessment-based course where learners would be presented with options for each question to check their confidence level.
They get a full score if they are fully confident of a response that turns out to be right. If the response turns out to be right but the confidence level was low, they get a lower score. They get a negative score if they are fully confident of a wrong response.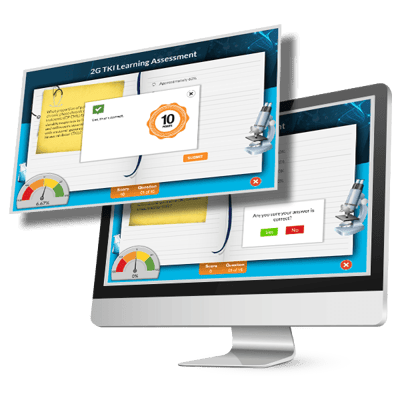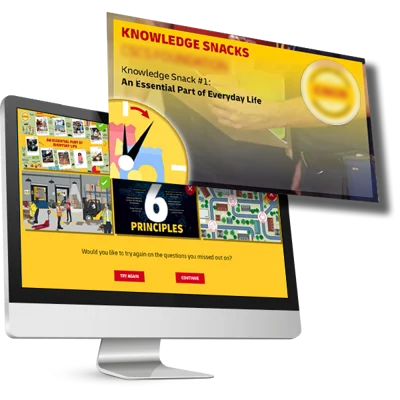 Customized Result Page with Custom Assessments for a Logistics Major
The requirement was for 6 video-based eLearning modules with customized interactive elements in each video, requiring learners to click on all the buttons to successfully complete the interactivity. Each module concluded with a Final Quiz.
We selected one interactivity from each module and designed a customized Results page, utilizing multiple triggers in Articulate Storyline 360 to implement the necessary actions and behaviors based on learner interactions.
Role-based Multiple Final Quizzes in One Course for a Manufacturing Major
The requirement was for online Product Training for Salespersons, Service technicians, and Sales managers. Part of the content was specific for each job role, and the rest applied to all roles. The final assessments for each role had to be tracked individually.
We used Articulate Storyline 2 to create different learning paths and developed a layered question bank, each layer with questions for each user group.
There was a single 'Result' page that could be tracked by the LMS – giving the customer exactly what they needed!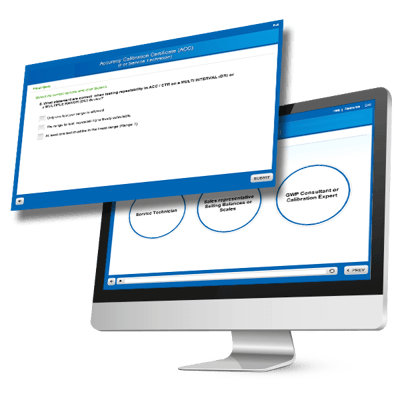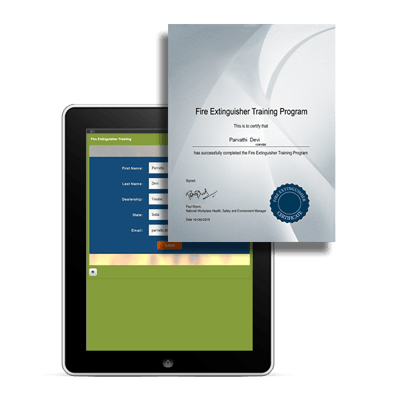 Course Completion Certificates without LMS for an Automotive Major
The requirement to develop and host a Fire Safety eLearning course, with a course completion certificate to be sent to the learner and the training manager, all this without an LMS!
We developed the course in Articulate Storyline 3, with an Introduction screen that captured the learner's details. We also programmed the tool to generate a completion certificate on successful completion of the Final Quiz, which was sent by email to the learner and the training manager.
Leverage the Power of Articulate Storyline for Rapid eLearning Development!
Our experts will help you with that.