Dream Big &
Do Your Best Work
What it is like to work in CommLab India.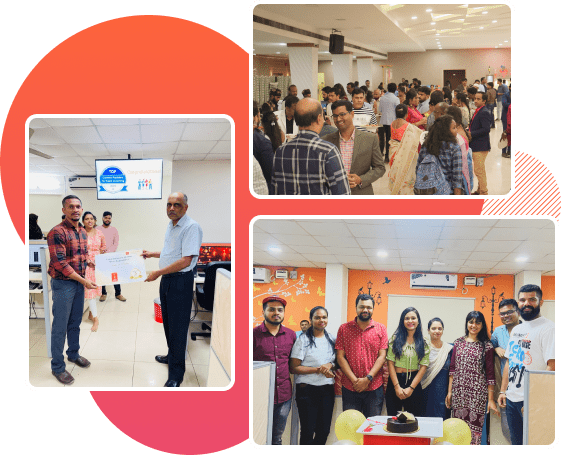 We are an informally run flat organization.
You'll find newbies and experts working together, everyone is free to voice their ideas and opinions – we practice Radical Candor!
We celebrate loyalty.
Employees are treated like family, and we honor these relationships each year with Loyalty Day celebrations.
We're big on international travel.
Many of our employees have visited our clients in the US, Germany, Switzerland, and other countries to build & nurture relationships.
We try to make a difference.
We celebrate our Thanksgiving event by cooking and delivering delicious food to 21000+ needy each year. We also sponsor the education of poor children in our local communities.
We're here.
No. 9-1-130 & 131, Sebastian Road, Secunderabad - 500003, Telangana, India.
We're here too!
310 W Main Street, Suite 108, Round Rock, Austin, Texas 78664
What employees are saying.
Open Positions at CommLab India
Inside Sales Executive
Prospect, qualify, and generate new sales opportunities.
PHP Developers
Develop & implement web-based applications using PHP technologies.
Instructional Designer
Use Instructional Design to create storyboards for employee training.
eLearning Developer or Designer
Develop and publish eLearning courses using various authoring tools.