Effectively Managing Your Virtual Team
How to Engage, Guide, and Support a High Performance Team
Buy the course now and get access to 6 resources you can use back on the job!
As a manager, one of your most challenging tasks in the current scenario would be to lead and manage your virtual team – without the benefit of face-to-face interactions which normally offer engagement, guidance, and support. Building a high-performing, productive team can be a tall order when the team is scattered, coping with isolation, loneliness, and the ever-looming threat of COVID-19.
In the course, Effectively Managing Your Virtual Team, Howard Lewis, Ph.D., a Certified Performance Technologist and Chief Learning Architect for CommLab India, shares proven best practices, tips, and suggestions to work effectively with your virtual teams by connecting, communicating, collaborating, and coaching – 4 golden Cs.
Dr. Lewis draws on his 40 years of experience in instructional design and performance technology along with 26 years of managing virtual teams to help you teach, train, direct, prompt, reinforce, recognize, and reward effectively when working with your remote team.
Dr. Lewis' 4 Golden Cs
Connect with your team to build rapport, trust, mutual purpose, and confidence.
Communicate to ensure everyone is working toward the goals, and in good mental health.
Collaborate with your virtual team using platforms and apps – but don't go app crazy!
C

oach and lead by example to achieve results and build a high-performing team.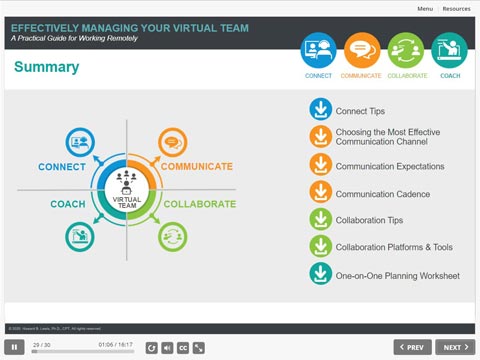 A CommLab India Initiative
to help you deliver effective training in the wake of the COVID-19 pandemic
Get the Course + 4 Interactive PDFs + 2 Worksheets at only $49!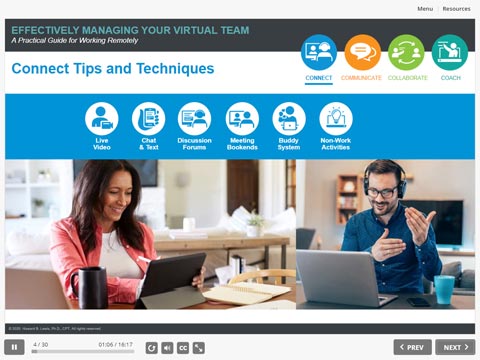 Here's a quick look at what this course covers:
Six techniques to connect virtually, each explained with tips and suggestions
Tips to decide the best channel based on the nature of the communication, and starter ideas to establish a communication cadence
Platforms and apps that can be used to collaborate – across different categories
Guidelines to be an effective coach – focusing on performance and leading by example
20 Questions about Working with Remote Teams Answered!

What is the foundation of team building to drive accountability and productivity?

What are meeting bookends and how do they help connect?

What's the next best thing to being together in person?

What can take the place of direct interactions to foster feelings of belonging?

What's the most efficient method to make announcements and answer questions?

What are the factors to decide the best communication channel?

How do you set communication expectations and boundaries?

What should the urgent and non-urgent response time be for various communication channels?

Will a calendar for interactions from daily huddles to annual meetings help?

How can you convey the right emotion in written communication?

What are some common collaboration tools for project management and design collaboration?

What are the most popular video conferencing tools?

How can you ensure everyone can use collaboration tools effectively?

How do you make sure the team finds the right files on collaboration platforms?

What is the greatest contribution you can make as a coach?

How can you lead by example?

What are the important desired behaviors a coach needs to role model?

What are the 4 steps needed to focus on performance?

Is coaching for performance the same as micromanaging?

What are the 3 factors that'll elevate team performance?
A CommLab India Initiative
to help you deliver effective training in the wake of the COVID-19 pandemic
Get the Course + 4 Interactive PDFs + 2 Worksheets at only $49!
Work with your virtual teams effectively, even in the absence of direct interactions.
It's all about building rapport, instilling a sense of belonging, giving everyone a fair chance to contribute, operating with integrity, and respecting others' time.
All this and more are covered in… Effectively Managing Your Virtual Team – A Practical Guide for Working Remotely.
Here's an overview of the course:
You will have access to this course for 6 months from the date of purchase on our Effectus LMS.
Ways to connect with your virtual team and build accountability and productivity, while overcoming the inherent limitations such as feelings of isolation:
Live video
Chat and text
Discussion forums
Meeting bookends
Buddy system
Non-work activities
Tips to set communication expectations, boundaries, decide on the frequency, and select the channel based on the nature of communication:
Platforms and apps for various collaboration categories:
Whiteboarding
Calendar
Quick feedback
File management
Guidelines to lead by example:
Being straightforward and truthful
Acknowledging stress and challenges
Honest, inclusive, persistent, and timely
Making the same sacrifices demanded of the team
Maintaining and encouraging professionalism
You also get access to 4 quick references and 2 worksheets.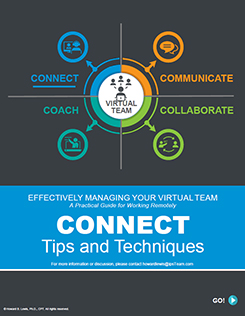 Explore guidelines on connecting:
More Info

Let your team know how quickly you will respond
Create a place for asynchronous dialogue
Get creative to offer emotional support
Pair up individuals to have a strong support system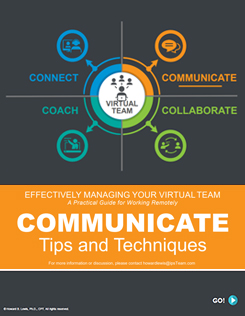 Explore what will work best to communicate:
More Info

Announcements
Policy changes
Progress updates
Sensitive considerations
Client discussions
Process improvements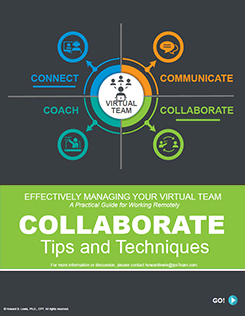 Decide what to focus on in each of these meetings:
More Info

Daily
Weekly
Monthly
Quarterly
Annual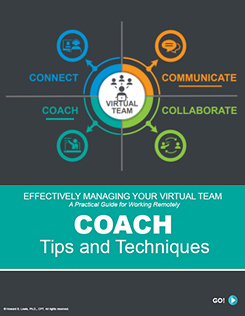 Explore the tools you and your team can use for:
More Info

Project management
Screen sharing
Time tracking
Reward and recognition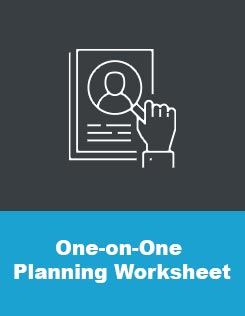 A worksheet where you and your team can define:
More Info

Work hours
Breaks
Urgent and non-urgent communications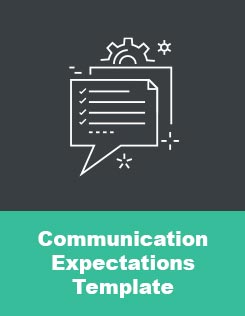 A worksheet to capture your discussions including:
More Info

KPIs
Challenges
IT support
Training needs
What are you waiting for???
Purchase now and get 6 months' access to the course, along with the lifetime access to 4 interactive quick references.