Hyderabad, India – June 22, 2023
CommLab India Ranked FIRST Among "Top Content Providers to Help You Prove Training ROI" by eLearning Industry!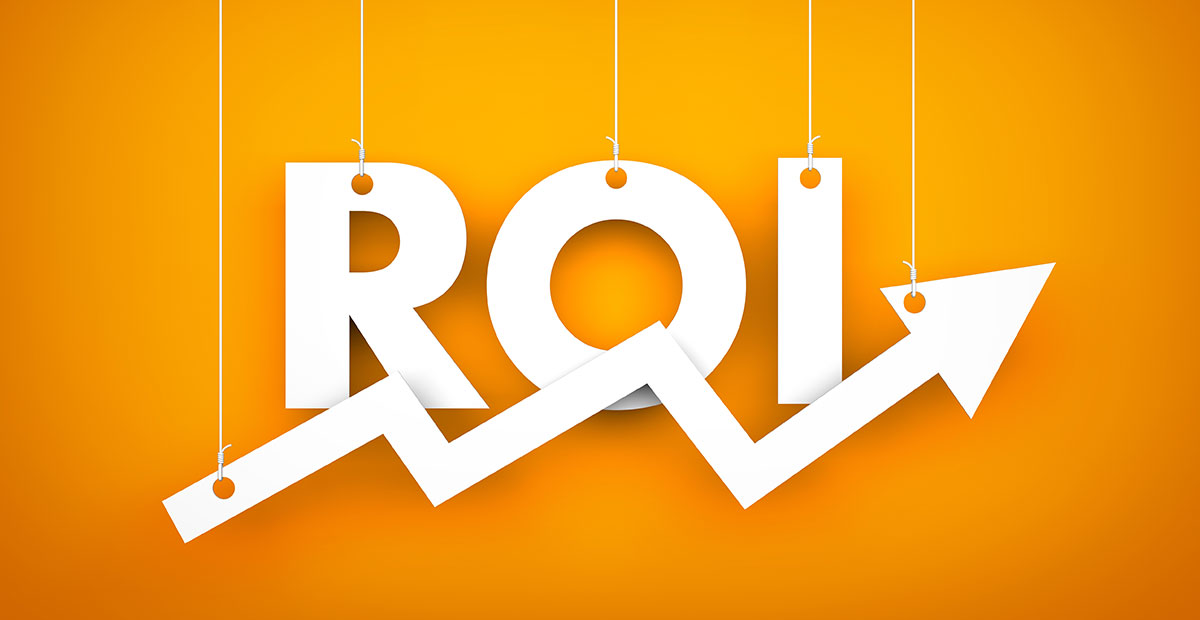 CommLab India, the leading provider of rapid eLearning solutions for corporate training has ranked FIRST in the list of "Top Content Providers to Help You Prove Training ROI" by eLearning Industry. This is a testimony to CommLab India's more than two decades of experience and expertise in designing and developing learner-centric eLearning solutions that help organizations close performance gaps and improve bottom line, leading to better ROI.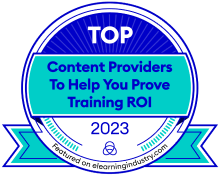 It is celebration time at CommLab India. Acknowledging the recognition, this is what Dr. Ayesha Habeeb Omer, COO & Co-Founder, CommLab India had to say "We are thrilled to top the list in this groundbreaking category. This award encourages us to forge ahead with our objective of making digital learning experiences effective and engaging, ensuring that training investment creates a positive impact!"
Evaluation of training and measuring ROI is very important for any organization's success and growth, and CommLab India understands the need for Learning and Development (L&D) units to prove this. CommLab India believes that 'training should be an investment and not an expense'. And it wants to help organizations avail the best ROI when investing in nurturing their most valuable assets – their employees.
To this end, CommLab India designs and develops digital assets that help organizations maximize their investment in training.
How Do They Do It?
And here are some ways CommLab India helps corporates prove their training ROI:
Ensures training is aligned with business goals and addresses specific performance-based learning objectives.
Designs and delivers digital learning solutions that are sticky and translate to better retention and application at work.
Updates and maintains courses to avoid building from scratch.
Converts legacy courses to HTML5 for mobile compatibility.
Leverages rapid authoring tools to cut development costs and efforts.
Use templates for standardization and consistency.
The USP of CommLab India is 'rapid eLearning solutions with scale, speed, and quality'. CommLab India takes care of all rapid eLearning needs under one roof, saving organizations the hassle of dealing with multiple vendors. Apart from the design and delivery of digital assets such as eLearning, microlearning, videos, and job aids, they also offer eLearning translations, LMS services, and skilled L&D resources that can be used by organizations to enhance internal teams.
CommLab India has been helping their clients – across industries such as manufacturing, pharma and healthcare, logistics, information technology, financial services, and training organizations – get the best ROI from online training since 2000. CommLab India was one of the first eLearning providers to pioneer the use of authoring tools and continues to update itself to provide customers the best in the Learning tech domain.
Whatever your training need, CommLab India takes care of it all. Working with CommLab India will ensure the better and quicker rollout of courses, desired learning outcomes, enhanced employee productivity, performance, and increased revenue.
About CommLab India
CommLab India serves 300 delighted international customers in 30+ countries, and ranks FIRST among the top providers of Rapid eLearning and Blended Learning Solutions by eLearning Industry.
With its expertise in corporate training, instructional design, and authoring tools, CommLab India offers rapid eLearning solutions for corporate training at speed, scale, and value.
CommLab India offers the complete spectrum of online training needs, including:
Converting classroom training to eLearning curriculums and virtual sessions
Designing and delivering microlearning assets
Developing video-based learning
Converting legacy courses to HTML5
Translating English eLearning courses into 35 international languages
Enhancing internal teams with its staff augmentation services
Offering LMS installation and admin support services