Hyderabad, India – July 05, 2023
eLearning Industry Ranks CommLab India THIRD Among the "Top Content Providers for Upskilling and Reskilling Employees"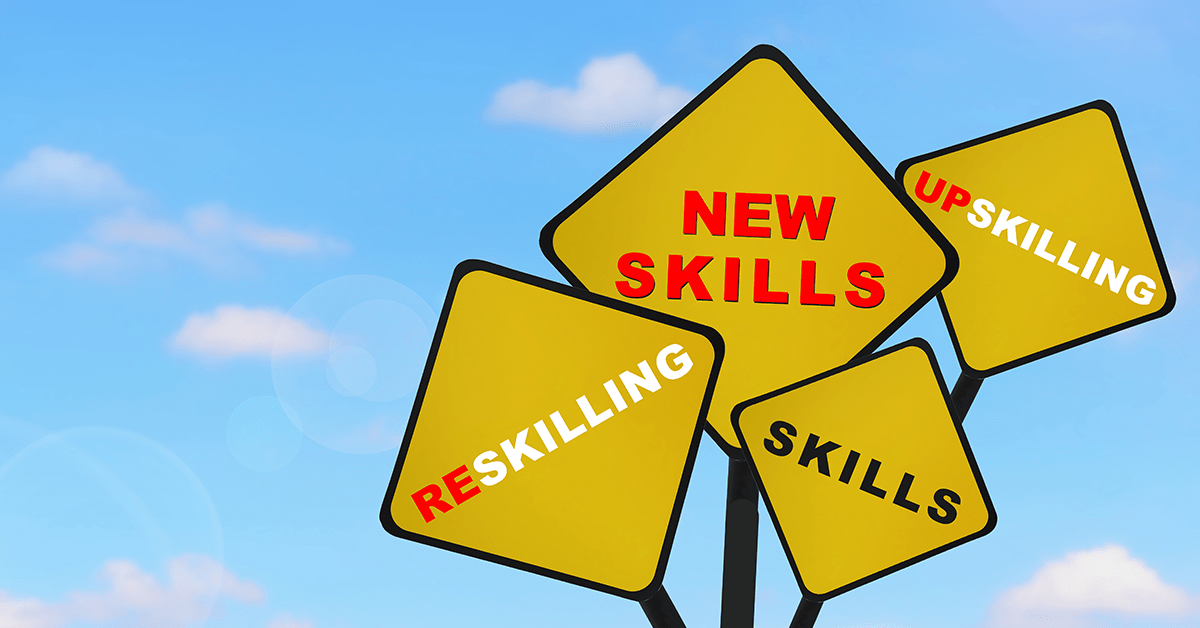 CommLab India, the leading provider of rapid eLearning solutions has bagged the THIRD position among the "Top Content Providers for Upskilling and Reskilling Employees"! This recognition by eLearning Industry is a testimony to CommLab India's more than two decades of experience and expertise in designing and developing the best eLearning solutions and creating a learner-centric learning environment.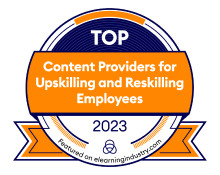 Thanking the efforts of the entire CommLab India team, Dr. Ayesha Habeeb Omer, COO & Co-Founder, said "We are delighted with the recognition and will continue to deliver digital learning solutions that are innovative and effective. Helping organizations meet their goals by equipping employees to be job-ready from the word go is our driving factor, along with our passion for customer delight!"
In the current scenario, upskilling and reskilling employees has become one of the top priorities of organizations. With new changes, technologies, and dynamic economies, organizations can stay competitive only when their employees are updated with the required knowledge and skills. Reskilling also nurtures internal talent, giving them opportunities for growth and job satisfaction. Upskilling and reskilling employees to acquire new skills and competencies will ensure they stay productive, get better results, and are equipped to cope with market transformations.
Training and Development is gaining its fair share and is not a check-the-box activity anymore. Organizations have understood the importance of training and are working toward re-evaluating their training strategies to keep employees up to date with the latest changes or technological advancements.
CommLab India's rapid eLearning solutions are immersive, and offer efficient recall and application, leading to better learning outcomes. Rapid eLearning solutions also save cost, time, and effort.
What Helps CommLab India Stay on Top of Their Game!
Sound Instructional Design – CommLab India designs courses with learner-centric strategies such as storytelling, gamification, scenario-based learning, and videos – for sticky learning.
Authoring Tool Expertise – CommLab India's expertise in various authoring tools enables them to develop digital learning assets quickly, ensuring employees are job-ready – without delay.
CommLab India offers multiple services (including eLearning translations, performance support tools, and LMS services) and has been helping clients – across various industries such as manufacturing, pharma and healthcare, logistics, information technology, financial services, and training organizations – upskill and reskill their employees effectively.
About CommLab India
CommLab India serves 300 delighted international customers in 30+ countries, and ranks FIRST among the top providers of Rapid eLearning and Blended Learning Solutions by eLearning Industry.
With its expertise in corporate training, instructional design, and authoring tools, CommLab India offers rapid eLearning solutions for corporate training at speed, scale, and value.
CommLab India offers the complete spectrum of online training needs, including:
Converting classroom training to eLearning curriculums and virtual sessions
Designing and delivering microlearning assets
Developing video-based learning
Converting legacy courses to HTML5
Translating English eLearning courses into 35 international languages
Enhancing internal teams with its staff augmentation services
Offering LMS installation and admin support services