Hyderabad, India – August 10, 2023
CommLab India Relaunches EffectusLMS – A Holistic, Modern Training Delivery Platform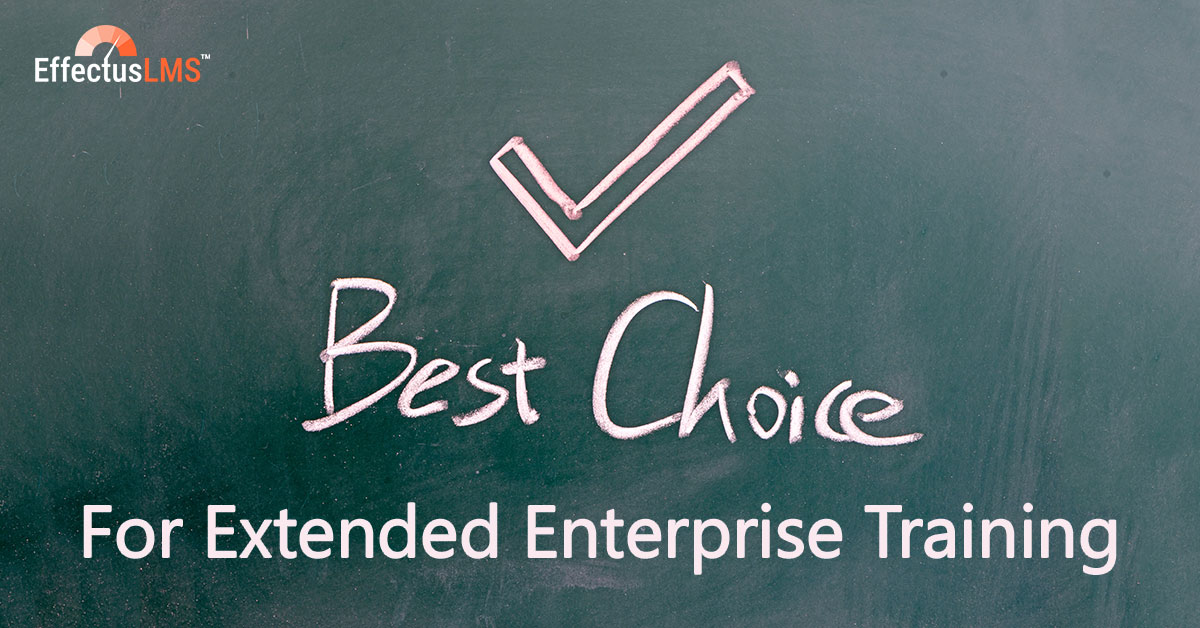 CommLab India, the top global provider of rapid eLearning solutions for corporate training has relaunched their updated LMS – EffectusLMS. EffectusLMS is designed to make extended enterprise training (partners, customers, stakeholders, contractual employees) seamless, easy, and secure for large organizations and not-for-profits. This makes it easy for organizations to ensure their business goals are well supported through training, maximizing ROI.
Even organizations looking to get started with a Learning Management System will benefit from the ease of use, customization, branding, security, integration, automated admin tasks, and other features offered by EffectusLMS. CommLab India looked into the common issues encountered in extended enterprise training and improved EffectusLMS based on their extensive experience in customizing the training delivery platform for clients – incorporating technical features and customizations often asked for.
How EffectusLMS Empowers Organizations to Excel in Extended Enterprise Training
Acts as a centralized hub for all training resources and activities
Creates personalized learning paths
Supports custom branding across cohorts
Makes learning immersive with gamified features
Integrates with third party apps and payment sites
Extended enterprise training is not a one-time endeavor. EffectusLMS supports ongoing learning and upskilling for the learner ecosystem.
CommLab India's extensive experience across diverse industries such as Biopharma, Healthcare, Not-for-Profit, Energy Technology, and more, has helped make EffectusLMS focus on the learners and learning process, not the platform. EffectusLMS has successfully helped global clients optimize their training endeavors. Through LMS customization, clients have witnessed improved efficiency, enriched learner experiences, simplified administration, increased training flexibility, set up individualized learning paths, and more.
EffectusLMS has effectively met diverse client needs such as self-registration and enrollment, user data analysis, certification, dual catalog system, course information accessibility, webisode integration, centralized resource library, robust reporting, and seamless xAPI integration. This comprehensive approach has resulted in elevated user satisfaction, enhanced collaboration, and data-backed insights.
Introducing their revamped Learning Management System, Dr. Ayesha Habeeb Omer, COO & Co-Founder, CommLab India said "We are thrilled to unveil our updated LMS – EffectusLMS, the gateway to dynamic and immersive learning experiences. We aim to provide a training delivery platform that meets every need, from hosting learning resources and generating reports, to LMS migration and maintenance support. We understand the world of training and want to delight organizations with a learning platform designed for them – their learners, their needs, their way!"

EffectusLMS is a holistic training delivery platform – designed to empower trainers, learners, admins, and training managers. The EffectusLMS team offers round the clock support, making learning and training administration simple, economical, and secure.
About CommLab India
CommLab India serves 300 delighted international customers in 30+ countries, and ranks FIRST among the top providers of Rapid eLearning and Blended Learning Solutions by eLearning Industry.
With its expertise in corporate training, instructional design, and authoring tools, CommLab India offers rapid eLearning solutions for corporate training at speed, scale, and value.
CommLab India offers the complete spectrum of online training needs, including:
Converting classroom training to eLearning curriculums and virtual sessions
Designing and delivering microlearning assets
Developing video-based learning
Converting legacy courses to HTML5
Translating English eLearning courses into 35 international languages
Enhancing internal teams with its staff augmentation services
Offering LMS installation and admin support services