Hyderabad, India – March 03, 2022
CommLab India Partners with Synthesia to Offer Corporate Customers the Best of AI-Powered Learning VideosHyderabad, India – March 03, 2022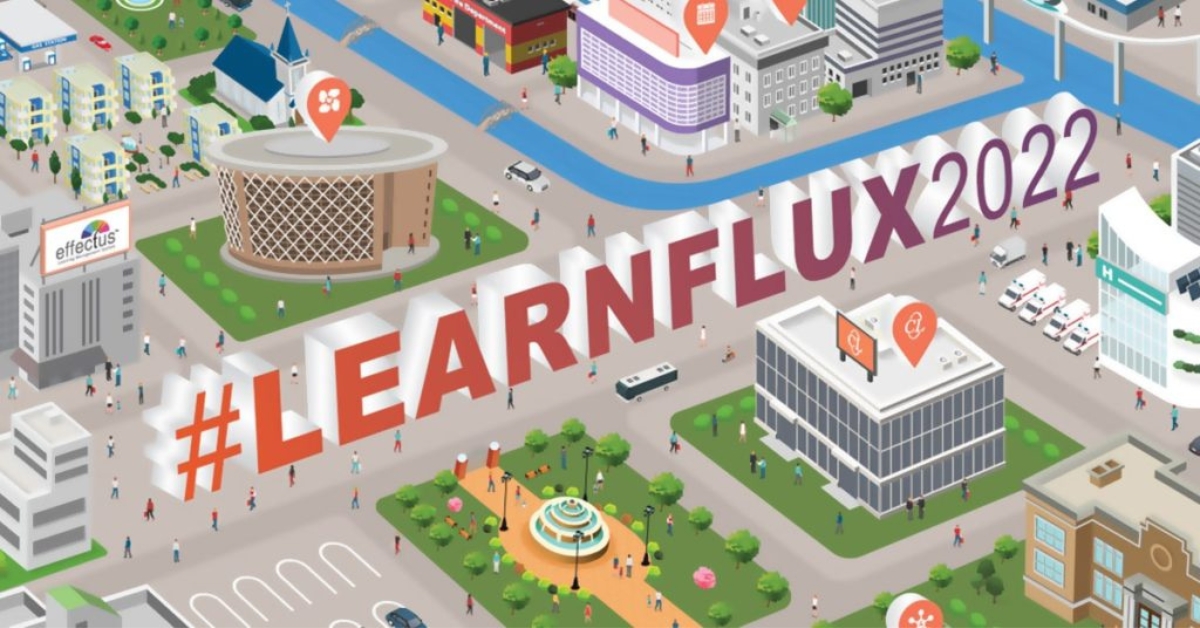 CommLab India, the leading provider of rapid eLearning solutions for corporate training has launched LearnFlux to foster customer education, and help L&D pros and members of the Training fraternity learn from each other, network, grow, and collaborate to design tomorrow's learning solutions.
With disruptions, new gen learners, and new tech becoming the mainstream in corporate workplaces, the onus is on training managers to be aligned with corporate strategy and deliver learning solutions that enhance performance, improving ROI.
Achieving this requires a multipronged approach – and LearnFlux is the answer! LearnFlux is a virtual learning hub for eLearning Champions and covers a wide range of topics – science of learning, tech-enabled training, sales enablement, technical training, talent management, new-age tools and tech, learning strategies, personal development. It has various segments such as workshops, panel discussions, book reviews, ask the expert sessions, and fireside chats. Register for the first edition of 2022, from March 15-17, here.
LearnFlux was started in October 2020 as a customer-exclusive learning event. However, it is now accessible to all corporate organizations looking to improve employee performance through training. CommLab India wants training to transcend the boundaries of industries, disruptions, and locations. It aims to provide a platform for success stories that inspire others – across industries and domains.
When you join LearnFlux, you will also contribute to a noble cause. While registration to LearnFlux is totally free, CommLab India will sponsor 20 meals to the needy for every registration. This has been another goal of LearnFlux with more than 25000 meals sponsored through October 2020 to September 2021.
There's more good news! LearnFlux will be held thrice a year, making it a vibrant, growing community. And sessions are conducted not just by CommLab India's experts but also by practitioners from top global organizations! Success stories, inspirational workarounds, groundbreaking solutions – straight from the doers.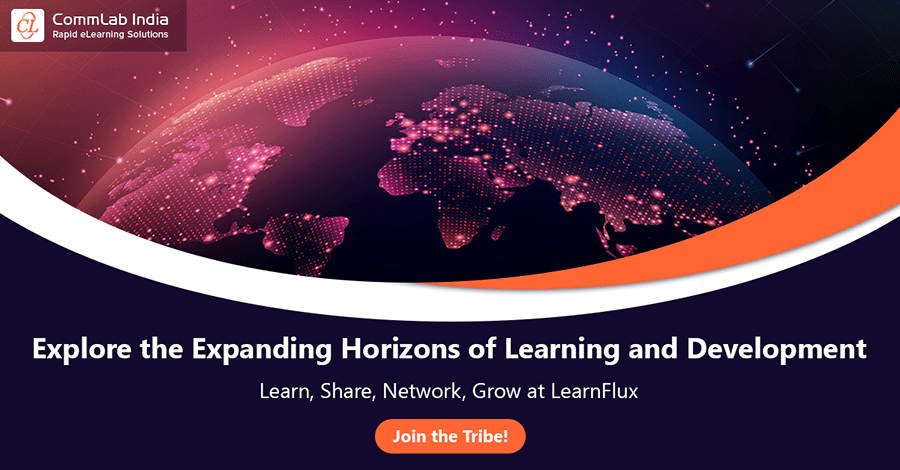 If you want to join the tribe of eLearning Champions,

register for the March edition of LearnFlux

2022, today! See what's in store:
Mini masterclass on designing microlearning
Book review of the bestseller 'Radical Candor'
Panel discussion on the role of L&D in mitigating the 'Great Exodus'
'Ask Me Anything' session where an expert panel will answer questions on using popular authoring tools
Engaging sessions on:

Helping L&D transition from a cost center to a profit center
Discovering what the new era holds for training managers
Utilizing blended learning to beat the forgetting curve
Exploring strategies to design sticky learning experiences
Taking the annual sales kick-off to the next level
Designing VILT that replicates the physical classroom
Exploring the science of learning – applications in online training
Decoding insider insights to improve the eLearning development cycle
Joining LearnFlux will also give you access to some amazing, recurring benefits:
Access to all session recordings and resources
Access to proprietary learning tools developed by CommLab India
Opportunity to meet and network with peers across industries
Opportunity to feed the needy
Be the first to know of upcoming editions and share topics you would like to know more about
This is what Ayesha Habeeb Omer, COO & Co-Founder, CommLab India had to say on making LearnFlux available to non-customer organizations too. "When the pandemic made travel impossible, we continued our commitment toward customer education by organizing virtual sessions. We did this to help us learn from each other and stay connected in these turbulent times. After the tremendous response from our customers, we are opening LearnFlux to all corporate organizations to take this collaboration further. We at CommLab India believe in growing by sharing, and sharing our expertise with the global L&D community. We welcome all training managers and professionals with a stake in L&D to join LearnFlux. Learn, share, network, grow! We look forward to LearnFlux soon becoming a global learning platform!"
About CommLab India:
CommLab India, with more than two decades' experience in the learning industry serving 100 International customers in 30+ countries, is one of the most sought-after global leaders for rapid eLearning solutions. It has been ranked first among the top providers of Rapid eLearning and Blended Learning Solutions from 2020 by eLearning Industry.
With its formidable authoring tool expertise and decades of experience in corporate training and instructional design, CommLab India offers rapid eLearning solutions for speed, scale, and value… with any authoring tool for:
Converting of ILT material into instructionally sound, visually appealing, engaging eLearning curriculums, virtual sessions, and other digital learning formats
Converting legacy courses (from Flash or any other authoring tool) to HTML5, even when source files are not available

Translating English eLearning courses into 35 international languages – both text and audio