Hyderabad, India – January 18, 2017
CommLab India Session in ATD TechKnowledge® 2017 a Huge Success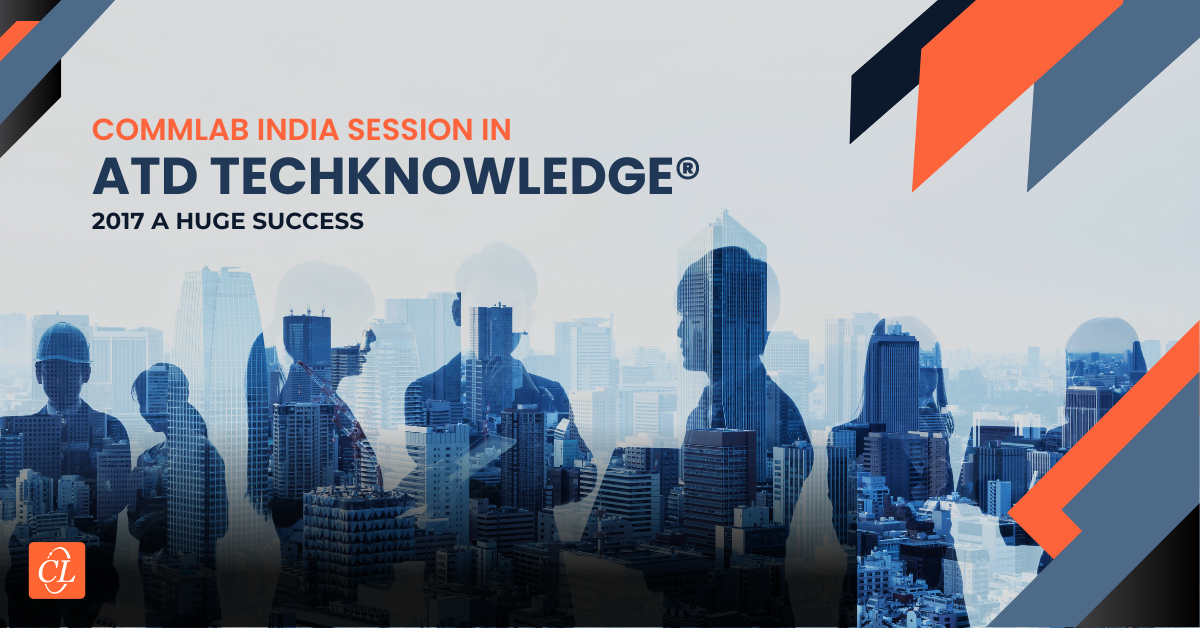 CommLab India, a global leader in technology-enabled learning solutions, participated in the ATD TechKnowledge® 2017 conference held in Las Vegas from the 11th to 13th of January.
RK Prasad, CEO and Co-founder of CommLab India successfully hosted a session on Mobile Learning: Obstacles for Adoption and Strategies to Overcome Them, on the 12th. The session, which dealt with mobile learning, was well received and attended by around 40 training professionals looking to implement mobile learning in their organizations. The participants described the session as 'informative and productive'.
RK based his session on case studies he's worked on as part of his doctoral research on mobile learning. In his session, RK shared the biggest obstacles to mobile learning implementation as put forth by leading training professionals across the world. He welcomed participants to share the problems in their organizations, making the session engaging and interactive. He suggested practical, workable solutions to overcome the pedagogical, design, and technological obstacles.
As he rightly summed it up, "We are looking at m-learning through the eyes of e-learning. We need to change our paradigm and look at mobile learning with a fresh pair of eyes. Only then, will we be able to implement mobile learning in the corporate training world."
ATD TechKnowledge® 2017 was attended by more than 1500 professionals involved in the design, delivery, management and strategy of technology enabled-learning. Attendees collaborated and learned from people focused on the intersection of technology and training.
CommLab India is a global e-learning company that has been providing custom learning solutions to more than 100 organizations in 30+ countries for the last 16 years. Its learning solutions include e-learning courseware development, m-learning solutions, translation of online courses, and hosting and managing training materials on LMS.
CommLab India helps organizations achieve their business goals through just-in-time product knowledge training, ERP implementation trainings, onboarding training, compliance trainings, and more.