Hyderabad, India – September 16, 2021
Cross-Functional Learning and Recognition of Loyalty Mark CommLab India's Completion of 21 Fruitful Years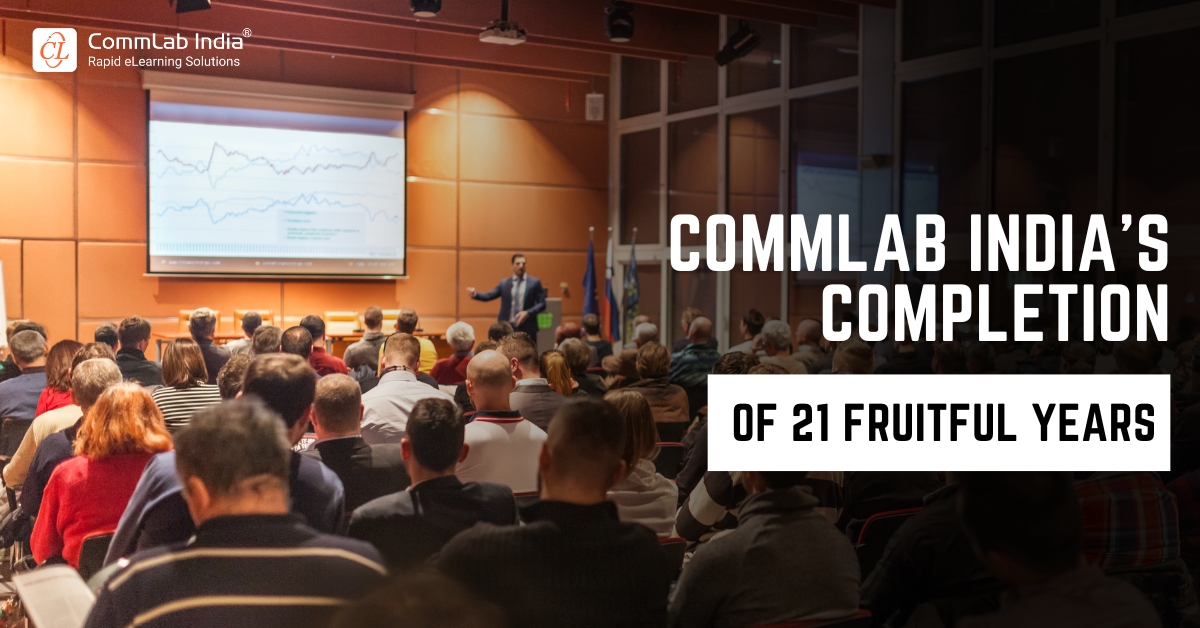 This month, CommLab India, the top provider of rapid eLearning and blended learning solutions, celebrated 21 years of successful corporate training with a heart-felt "Thank You" to their most precious assets – loyal employees, customers, and vendors.
CommLab India kickstarted their celebrations on September 1st – The Foundation Day – with a series of cross-learning seminars with different teams giving creative presentations to the entire CommLab India family on their processes, strengths, unique challenges and innovative solutions, and more. CommLab India's motto of "teams that learn together grow together" provided a wonderful opportunity for all concerned to experience the power of inspired collaboration.
On another note, various competitions were conducted online – painting, cooking, chess, to name just a few. The activities culminated on September 9th with employees and their families participating in a grand virtual event. CommLab India presented gifts and special mementos to its loyal employees, celebrating the fact that almost half of their staff had stayed with them for more than 5 years!
Families too got special gifts and the opportunity to share their feelings about CommLab India. Though subdued due to the social distancing, this celebration of CommLab India's values was an opportunity for everyone to reconnect and rejuvenate.
Speaking at the event, RK Prasad, CEO & Co-Founder, CommLab India, reiterated that loyalty is CommLab India's greatest strength and what keeps it going. He also remembered CommLab India's journey that started with one computer and two people with a vision to help ordinary people achieve extraordinary things. The inspiring speech made old timers nostalgic and left an indelible mark on newcomers' minds.
And adding icing to the cake was the fact that CommLab India bagged the second spot among the best mobile learning solutions providers and also ranked seventh among the top eLearning gamification companies. These awards testify to CommLab India's position as a leading provider of all rapid eLearning solutions – with speed, scale, and quality.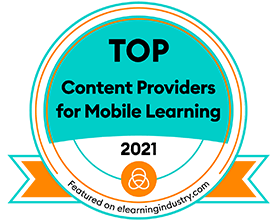 About CommLab India:
CommLab India, with more than two decades' experience in the learning industry serving 100 International customers in 30+ countries, is one of the most sought-after global leaders for rapid eLearning solutions. It has been ranked first among top providers of Rapid eLearning for 2021 and Blended Learning Solutions for 2020 by eLearning Industry.
With its formidable authoring tool expertise and decades of experience in corporate training and instructional design, CommLab India offers rapid eLearning solutions for speed, scale, and value… with any authoring tool for:
Converting of ILT material into instructionally sound, visually appealing, engaging eLearning curriculums, virtual sessions, and other digital learning formats
Converting legacy courses (from Flash or any other authoring tool) to HTML5, even when source files are not available

Translating English eLearning courses into 35 international languages – both text and audio