Hyderabad, India – September 04, 2022
Calling L&D Pros to Join LearnFlux – Enhance Your Corporate Training and Build Your Brand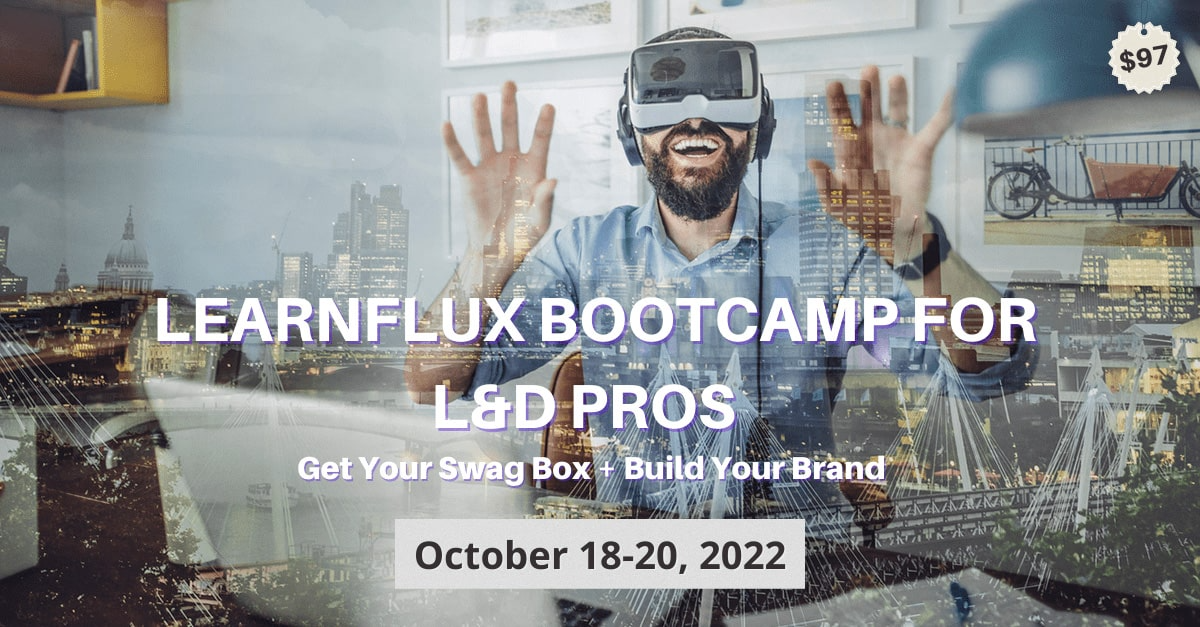 As most of us enter the last quarter of the financial year, and get busy planning for next year's training budgets and strategy, CommLab India launches LearnFlux for L&D professionals – from October 18-20. LearnFlux is a 3-day virtual learning event, where L&D pros from top global organizations share the best, the latest, and proven corporate training solutions.
This offers LearnFlux the unique position of being the one-stop shop for the Training and L&D fraternity. Participants will get to set the right strategy for the coming year and make an impact by learning from the best and implementing those solutions. LearnFlux also offers L&D professionals a platform to network with peers across domains and industries, and sponsor 100 meals to the needy (CommLab India feeds 100 underprivileged for every registration).
While the session on 'Lessons from Philosophy Applied to Learning Design' is bound to strengthen the science of designing effective online learning solutions, the session on 'Trends in Training Tools' will help you get acquainted with and start using tools that save time and maximize ROI. LearnFlux is thus a perfect blend of the art and science of learning design!
Register now and join all the sessions lined up for 3 days for just $97. We have regular presentations, fireside chats, a panel discussion, and more. Speakers include L&D practitioners from top corporates. When you join LearnFlux, you also get:
Swag box – which will be delivered to yourdoorstep
Post event access to the portal with recordings and resources
$15 credit in CommLab India's Store – access details will be provided shortly after the event
A Social Media roadmap to build your brand – we will put together the plan in consultation with you and also help deliver 2-3 of those assets
Once you register, you will be directed to the dashboard, where there's more in store! Join LearnFlux today. Become the most sought-after L&D pro in your unit, enhance your skillsets to become an impact-maker, build your brand, and become a member of the vibrant, growing community of L&D leaders!
About CommLab India:
CommLab India, with more than two decades' experience in the learning industry serving 100 International customers in 30+ countries, is one of the most sought-after global leaders for rapid eLearning solutions. It has been among the top providers of Rapid eLearning and Blended Learning Solutions for 2021 by eLearning Industry.
With its formidable authoring tool expertise and decades of experience in corporate training and instructional design, CommLab India offers rapid eLearning solutions for speed, scale, and value… with any authoring tool for:
Converting ILT material into instructionally sound, visually appealing, engaging eLearning curriculums, virtual sessions, and other digital learning formats
Converting legacy courses (from Flash or any other authoring tool) to HTML5, even when source files are not available

Translating English eLearning courses into 35 international languages – both text and audio