Hyderabad, India – March 31, 2022
Double Delight Time at CommLab India – LearnFlux and Annual Day Celebrations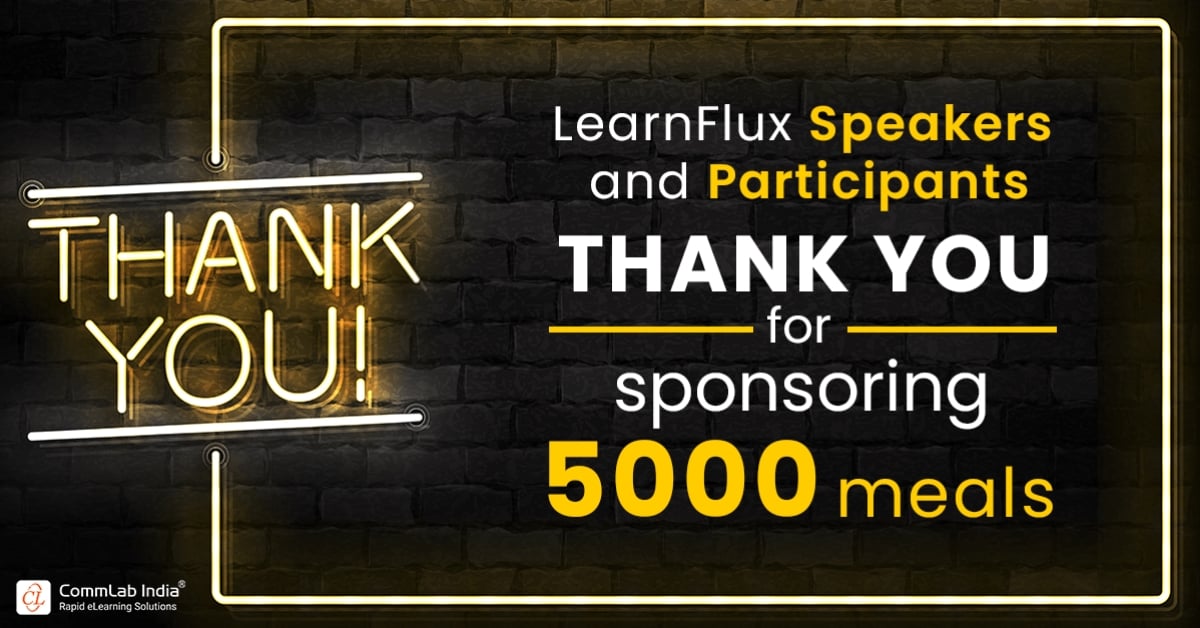 March was double delight time at CommLab India! The team celebrated the success of the year's first edition of LearnFlux – the 3-day virtual learning event for eLearning Champions. The event had more than hundred attendees! The best part was that CommLab India was able to sponsor 5000 meals to the underprivileged in the local community through the event. March also saw the entire 150-strong team head out for their Annual Day celebrations after 2 years of virtual celebrations! The 2-day break from routine helped revive the spirit of CommLab India's core value – 'One Team, One Family'.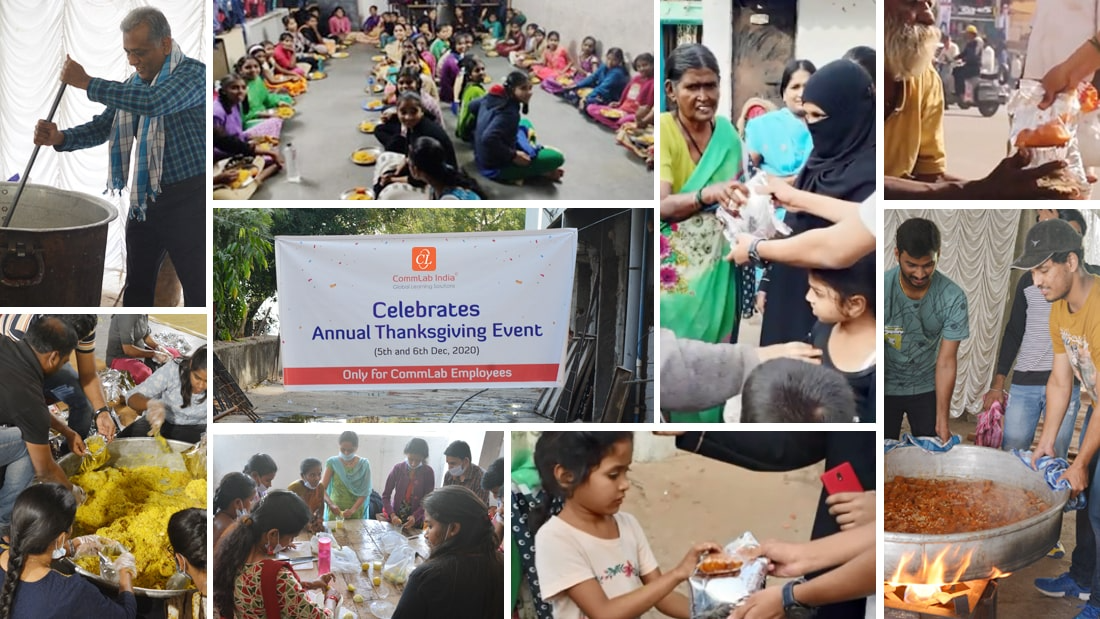 LearnFlux, CommLab India's thought leadership initiative to foster learning and collaboration among the L&D community, is held thrice a year. And CommLab India sponsors 20 meals for each registration for the event. This year's first edition, held from March 15-17, focused on making today's learning architects future-ready – with sessions on Sales Enablement, Microlearning, The Great Resignation, Authoring Tools, and Virtual Instructor-led Training – to name just a few. It also featured a book review, a panel discussion, and an 'Ask Me Anything' session with an expert panel. The next edition is from June 21-23.
Register now
to book your slot!
After ending LearnFlux on a high note, it was time for the CommLab India team to take stock of the past year; and to plan, realign, set targets, and get ready for the new financial year. And where did they do that? At Ramoji Film City (the world's largest Film studio complex according to Guinness World Records)! The 2-day outing for planning and celebration was a joyous time with great team bonding. The icing on the cake was the good news about incentives for the coming year!
The annual event was also a great time for new hires to meet the teams and put faces to names. Of course, this also worked the other way, with the teams getting to know the new hires. With CommLab India on an expansion drive, around 40% of the team is less than two years old!
This is what Anil James, Chief People Officer – CommLab India had to say at the annual event – "We look forward to the coming year as we are poised to make rapid eLearning the new normal of global corporate training! We want to grow together and delight our customers. Our thought leadership is also aligned with this as we want to make LearnFlux a global platform for L&D practitioners to learn, share, collaborate, and grow!"
About CommLab India:
CommLab India, with more than two decades' experience in the learning industry serving 100 International customers in 30+ countries, is one of the most sought-after global leaders for rapid eLearning solutions. It has been ranked first among the top providers of Rapid eLearning and Blended Learning Solutions since 2020 by eLearning Industry.
With its formidable authoring tool expertise and decades of experience in corporate training and instructional design, CommLab India offers rapid eLearning solutions for speed, scale, and value… with any authoring tool for:
Converting ILT material into instructionally sound, visually appealing, engaging eLearning curriculums, virtual sessions, and other digital learning formats.
Converting legacy courses (from Flash or any other authoring tool) to HTML5, even when source files are not available.

Translating English eLearning courses into 35 international languages – both text and audio.