Hyderabad, India – May 23, 2023
CommLab India Showcases its Expertise as the Best Custom eLearning Providers at ATD 2023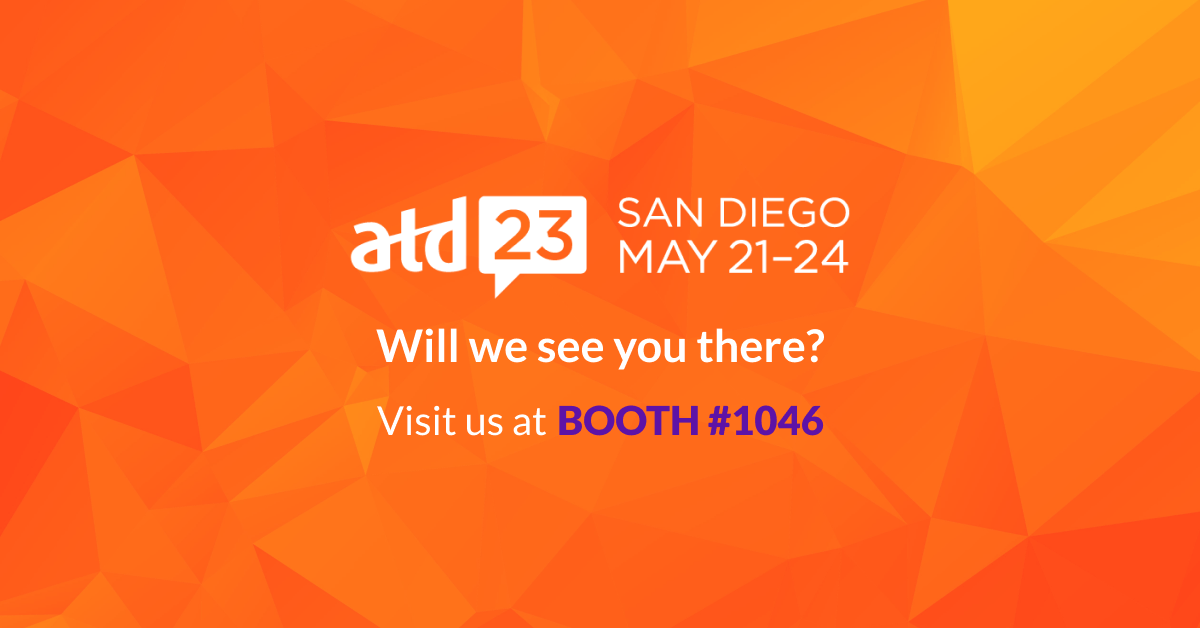 CommLab India, the leading provider of rapid eLearning solutions for corporate training, is proud to announce its participation at the ATD 2023 Conference – Booth #1046 – where it is showcasing its expertise in the design and development of eLearning solutions. The event takes place from May 21 to May 24, 2023, in San Diego, California.
ATD (Association for Talent Development) Conference is a highly anticipated global event for professionals in the talent development industry, offering a unique opportunity for networking, knowledge sharing, and exploring the latest trends and technologies in workplace learning. With approximately 2,000 members of the global talent development community participating in the ATD International Conference and Expo each year, it is considered the industry's largest expo. CommLab India is honored to represent the eLearning services category alongside 60 other organizations at this prestigious event.
"We are super excited to be a part of ATD again," said Dr. Ayesha Habeeb Omer, COO and Co-Founder of CommLab India. "Considered to be one of the Training industry's most prestigious conferences, this event offers a fantastic platform to connect with industry leaders, share our innovative solutions, and learn from the best in the field. We look forward to showcasing our expertise in creating impactful and engaging eLearning content."
Dr. RK Prasad, the CEO and Co-Founder of CommLab India, and Dr. Howard B. Lewis, the Chief Learning Architect of CommLab India, will be joining Dr. Ayesha Habeeb Omer at the conference. They will be available at booth #1046 until May 24 to provide insights into the company's wide range of eLearning services and discuss how CommLab India can help organizations effectively and sustainably meet their training goals.
In a remarkable coincidence, on the first day of the expo, CommLab India was recognized as one of the leading content providers for custom eLearning solutions globally in 2023 by eLearning Industry. This recognition is a testament to CommLab India's commitment to delivering exceptional learning experiences. Earlier this year, CommLab India also received three major awards from eLearning Industry for 2023, ranking first for Rapid eLearning and second among the top Microlearning and Mobile Learning solutions providers for corporate training.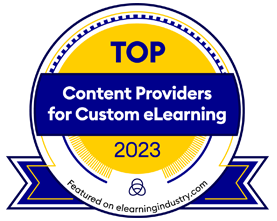 "We are honored to be recognized as one of the leading content providers for custom eLearning solutions in 2023," commented RK Prasad. "Being consistently listed as a top content provider by eLearning Industry reflects our unwavering commitment to excellence and our ability to deliver outstanding learning experiences. This recognition further solidifies our position as a trusted industry leader in designing and developing customized eLearning content. It is a testimony to the dedication and expertise of our team. We are committed to delivering high-quality, customized eLearning solutions that empower organizations to enhance their training programs and drive performance."
During day one of ATD 2023, CommLab India had the perfect platform to showcase its expertise and engage with industry professionals. The team from CommLab India met talent development experts from around the world, fostering knowledge exchange and highlighting the latest trends and technologies in eLearning.
"CommLab India is a global eLearning solutions provider with 22 years of rich experience," added Ayesha Habeeb Omer. "With a team of skilled instructional designers, graphic designers, and multimedia and subject matter experts, CommLab India has successfully delivered thousands of hours of customized eLearning content to clients across various industries, including Fortune 500 companies. Our expertise lies in creating engaging, interactive, and effective eLearning solutions that guarantee performance improvement."
To learn more about CommLab India's custom eLearning solutions and meet their team in person, visit booth #1046 at ATD 2023 in San Diego, California, from May 21 to May 24, 2023. Don't miss the opportunity to collect some cool freebies!
About CommLab India:
CommLab India, with more than two decades' experience in the learning industry serving 100 International customers in 30+ countries, is one of the most sought-after global leaders for rapid eLearning solutions. It has been ranked first among top providers of Rapid eLearning for 2021 and Blended Learning Solutions for 2020 by eLearning Industry.
With its formidable authoring tool expertise and decades of experience in corporate training and instructional design, CommLab India offers rapid eLearning solutions for speed, scale, and value… with any authoring tool for:
Converting of ILT material into instructionally sound, visually appealing, engaging eLearning curriculums, virtual sessions, and other digital learning formats
Converting legacy courses (from Flash or any other authoring tool) to HTML5, even when source files are not available

Translating English eLearning courses into 35 international languages – both text and audio