Hyderabad, India – November 11, 2020
CommLab India Ranks Among the Top 5 Custom eLearning Content Providers for 2020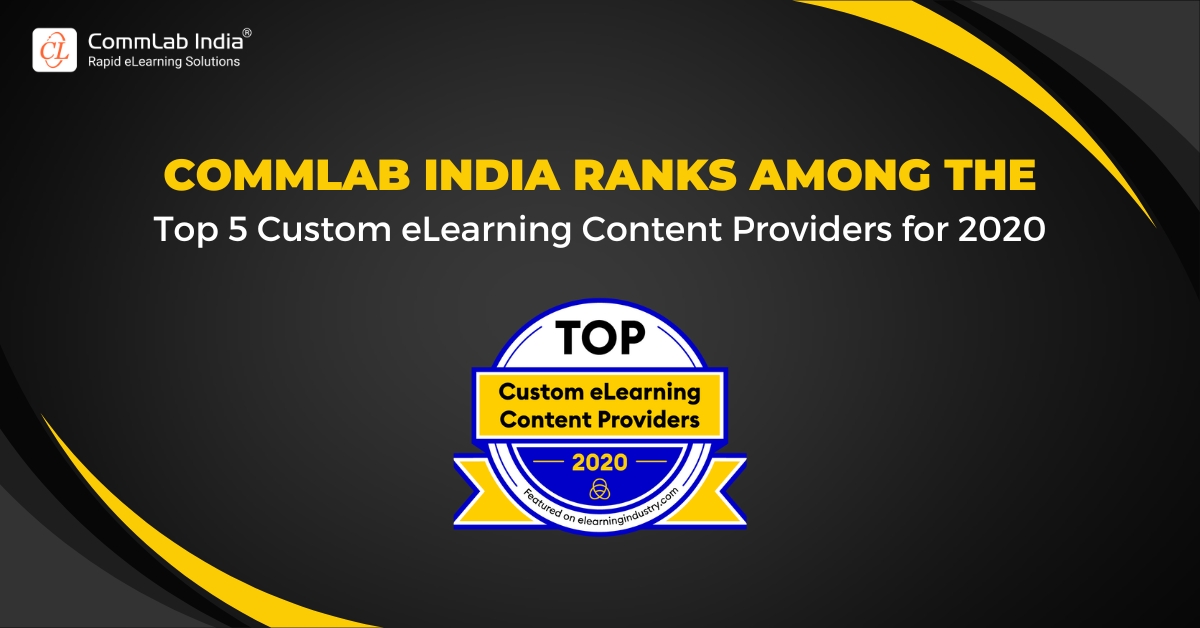 CommLab India, the global leader in rapid eLearning solutions for corporate training, added another feather in its cap by earning a spot among the top 5 custom eLearning content providers for 2020.
Over the last 2 decades, the company has developed more than 85,000 hours of custom eLearning for Fortune 500 companies across diverse industry verticals such as healthcare, manufacturing, food and beverages, and telecommunications, to name a few.
CommLab India's range of custom eLearning solutions includes blended learning, microlearning, mobile learning, and performance support solutions, with equal expertise in converting classroom training to eLearning or virtual instructor-led training. The company excels in the rapid development of these solutions, largely due to its time-tested processes and scalable in-house workforce. The company's expertise in robust instructional design and authoring tools makes the design and development of custom eLearning solutions that much smoother to meet business goals of organizations.
Here are some of the factors that helped CommLab India secure its spot among the top custom eLearning content providers:
Experience in aligning training with business goals
Knowledge of latest authoring tools and industry trends
Expertise in agile project management
Commitment to customer service
The judging panel at eLearning Industry picked the top custom eLearning content providers based on the following criteria:
Economic growth potential
Social responsibility
Customer reviews
Customer retention
Innovation in the learning industry
Employee turnover rate
Content development quality
Learning solution expertise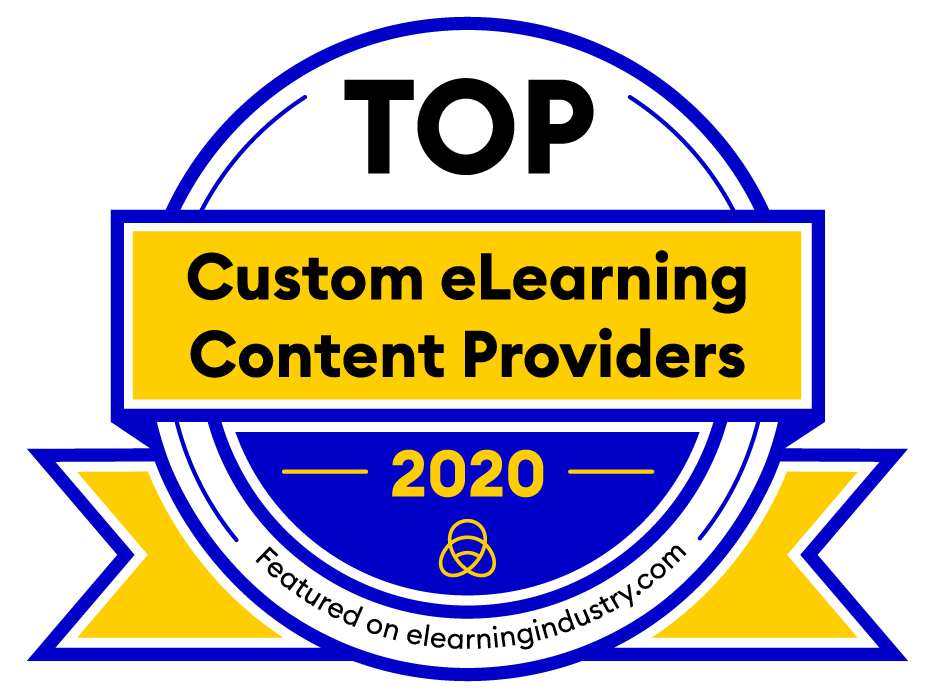 Organizations with specific training requirements that cannot be met through off-the-shelf courses or those needing training to reflect their brand identity can benefit from CommLab India's custom eLearning solutions.
CommLab India's unique value proposition is its ability to scale up training development at a rapid pace. The company has carved a niche for itself in rapid eLearning development and offers customized eLearning solutions without compromising on speed, scale, or quality.
Speaking about the recognition conferred on the company, the company COO Ayesha Habeeb Omer said, "We are extremely pleased to have won this recognition from eLearning Industry. It only strengthens our resolve to offer our customers the best possible training solutions that are also affordable and quick, and are customized to meet their specific business goals."
About CommLab India:
CommLab India, with more than two decades' experience in the learning industry serving 100 International customers in 30+ countries, is one of the most sought-after global leaders for rapid eLearning solutions. It has been ranked first among top providers of Rapid eLearning and Blended Learning Solutions for 2020 by eLearning Industry.
With its formidable authoring tool expertise and decades of experience in corporate training and instructional design, CommLab India offers rapid eLearning solutions for speed, scale, and value… with any authoring tool for:
Converting of ILT material into instructionally sound, visually appealing, engaging eLearning curriculums, virtual sessions, and other digital learning formats
Converting legacy courses (from Flash or any other authoring tool) to HTML5, even when source files are not available

Translating English eLearning courses into 35 international languages – both text and audio