Hyderabad, India – August 03, 2017
Microlearning Certification Workshop in the US by CommLab India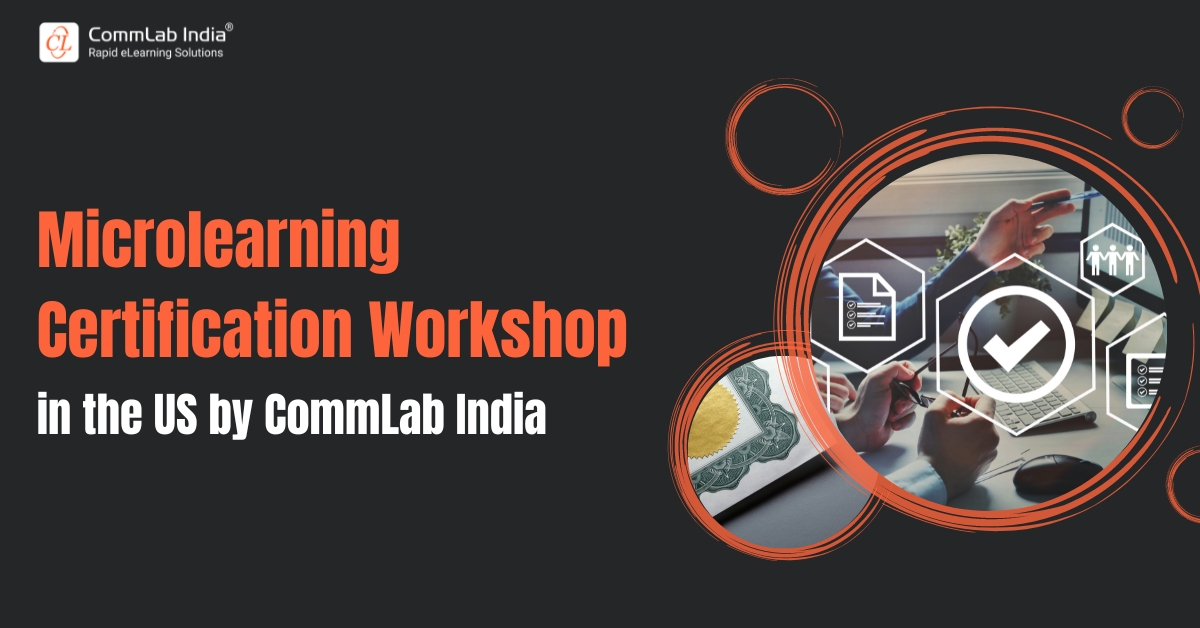 CommLab India, a global leader in offering technology-enabled learning solutions is conducting a hands-on one-day Microlearning Certification Workshop in 2 US cities, in September 2017.
The workshop being held in San Francisco (Sept. 26) and Chicago (Sept. 28) will be facilitated by a leading instructional design expert, Dr. Howard Lewis, Chief Learning Architect of CommLab India. Dr. Lewis is a Certified Performance Technologist, with over 36 years of experience in education, instructional design, and performance technology.
Instructional designers will have the unique opportunity of bringing their content to the workshop and designing microlearning, based on the best design principles and practices, under expert guidance.
The workshop is designed to impart wholesome inputs on designing microlearning and has a plethora of valuable resources on offer – analysis and design templates, checklists, framework – along with a certificate of participation.
Speaking of the workshop, Dr. Ayesha Habeeb Omer, the COO and Co-Founder of CommLab India said, "Through this skill development workshop, we intend to equip instructional designers with the requisite skills to design microlearning assets that are instructionally sound and tools of effective knowledge transfer."
For more details about this extremely interactive, value-laden workshop on designing microlearning.
About CommLab India:
CommLab India LLP is a leading learning solutions company with expertise in design and development of eLearning courses, since 2000. Its learning solutions include eLearning course development, mLearning solutions, conversion of legacy courses into the mobile compatible HTML5 format, translation of online courses and hosting and managing training materials on LMS.
CommLab India has worked with organizations in various industries such as finance, insurance, manufacturing and healthcare. Based in India, it is a preferred vendor to several Fortune 500 companies, such as Alcoa, Mettler-Toledo and Pepco Holding Inc. and has an ongoing relationship with organizations such as SAI Global and Unilever.