Hyderabad, India – April 3, 2020
CommLab India Ranks Third in the List of Top Mobile Learning Content Providers for 2020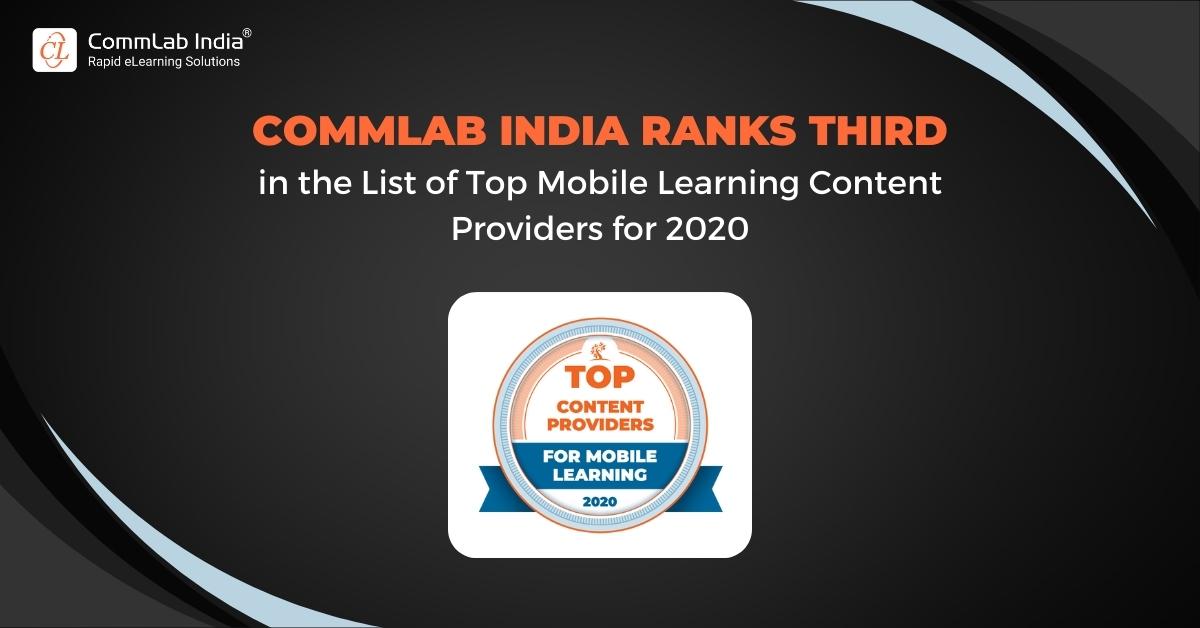 CommLab India, the leading provider of rapid eLearning solutions, has been recognized for its contribution to mobile learning development in eLearning Industry's list of top mobile learning content development providers for 2020 – an acknowledgement of the company's global contribution to mobile learning development.
CommLab India has been working with Fortune 500 companies since 20 years, helping them meet the demands of their rapidly changing training needs. The organization has designed and developed more than 5050 hours of mobile learning content for a diverse range of industries. They have converted huge volumes of legacy courses to mobile-compatible learning and delivered m-learning, accessible on a variety of mobile devices, to 3000 learners.
According to reliable reports, there are more mobile devices than humans on this planet today. With more and more learners wanting to access learning on their mobile devices at their precise 'moment-of-need', organizations are rapidly making the shift to mobile learning.
eLearning Industry ranks mobile learning content providers based on the company's:
Economic growth potential
Social responsibility
Customer retention, reviews, and employee turnover
Innovation in the learning industry
Quality of content developed
Expertise in providing learning solutions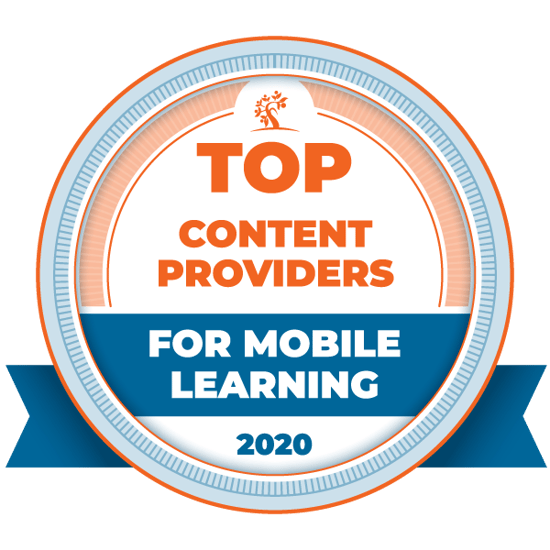 There's a popular misconception that designing for mobile learning is simply fitting eLearning courses in the mobile screen. That's not true. For mobile learning to be effective, it needs to be designed right.
CommLab India takes the help of robust instructional design strategies such as gamification, storytelling, and scenario-based learning to provide tailored m-learning solutions with:
Performance-based learning objectives aligned with training needs
The right authoring tool for each eLearning development requirement
A mobile-first design that can be scaled for devices with bigger screen size
CommLab India sees that going forward, mobile learning will become absolutely essential for organizations looking to provide 'just-in-time' training that can be accessed anytime, anywhere, on any mobile device.
The company offers mobile learning solutions on key training topics such as compliance, product and sales, workplace safety, food safety, and more. With a pool of expert in-house instructional designers, project managers, and authoring tool experts, the company is in an enviable position of offering quick and efficient courses, ready to be accessed on-the-go.
About CommLab India's achievement, Dr. Ayesha Habeeb Omer, COO and Co-founder said, "We consider it an honor to be included in eLearning Industry's list of top mobile content providers for 2020. We thank our talented employees for their accomplishment in crafting effective mobile learning journeys. We're excited about this recognition and looking forward to focusing our energies on creating memorable learning experiences for corporate employees".
About CommLab India:
CommLab India, with more than two decades' experience in the learning industry serving 100 International customers in 30+ countries, is one of the most sought-after global leaders for rapid eLearning solutions. It has been ranked Number 1 in Rapid eLearning for 2020 and was declared the 2019 Silver Award winner among the top eLearning content providers by eLearning Industry.
With its formidable authoring tool expertise and experience in corporate training and instructional design, CommLab India offers rapid eLearning solutions with any authoring tool for:
Converting of ILT material into instructionally sound, engaging, and visually appealing eLearning curriculums and other digital learning formats
Converting legacy courses (from Flash or any other authoring tool) to HTML5, even when source files are not available
Translating English eLearning course into 35 international languages – both text and audio